We're running multiple surveys to get student feedback and better serve the student population!
Please consider giving a minute of your time to fill out any that apply to you!
---
Generative AI Survey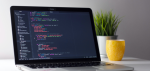 Have you, your friends or your professors had any creative uses of generative AI technology, such as ChatGPT? If so, please feel free to fill out this form! McGill is currently drafting a framework around generative AI and how to integrate them into the learning environment. The SSMU is currently seeking any ideas on how students are using these tools to aid their learning to help guide the direction generative AI will take at McGill. All data will be anonymous, and there will be no retributions whatsoever from McGill for filling out the survey. Please contact ua@ssmu.ca if you have any questions!
---
Food Services on Campus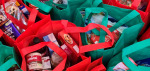 Do you have concerns about the affordability of food prices found on campus? Do you have thoughts regarding the food options offered throughout McGill? If you are, please fill out this survey to help provide the Food Security Coalition and SSMU information regarding Food Services on Campus.
Survey
---
Bill 96 survey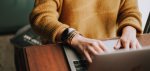 Bill 96, or "The Act Respecting French, the Official and Common Language of Quebec," is the most recent bill passed regarding language in Quebec. In this survey, we seek to uncover how students perceive the Bill, and what they think its effects are. If you have any thoughts or concerns about the Bill, please feel free to fill out this survey.
Survey
---
INDIGENOUS STUDIES PROGRAM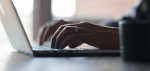 The Indigenous Studies Program at McGill is trying to understand students' needs and interests better to help plan events and courses for the future. If you are interested in providing input, the survey can be found below.
Survey
---
Family Care Survey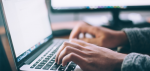 Are you a student caregiver? We would love to hear your thoughts surrounding your experience at McGill, and hear about what sort of support you have been getting from the university. Please fill out this survey so we can get data to help advocate for you at SSMU.
Survey
---
REUSABLE MENSTRUAL PRODUCTS ATTITUDES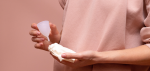 If you have received a reusable menstrual health product from a monthly pick-up, the SSMU Menstrual Health team is interested in hearing your feedback! This will help us better plan how our pick-ups will go, and will allow us to expand our future offerings. Please fill out this attitudes survey if you are interested in providing feedback.
Survey
---
STUDENT ACCESSIBILITY AND ACHIEVEMENT (SAA) AND MENTAL HEALTH

The SSMU Special Researcher wants to hear from you about your experiences with the Student Accessibility and Achievement (SAA) (formerly known as Office for Students with Disabilities). The goal of this survey is to get input from students at McGill regarding their experience navigating accessibility services to investigate the success of these services, to hear about the lived experiences of students who face difficulties when attempting to access these services and ultimately to better inform decisions concerning mental health policies and advocacy.
Survey
---
STUDENT INPUT ON THE EQUITY, DIVERSITY AND INCLUSION STRATEGIC PLAN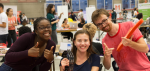 The Students' Society of McGill University (SSMU) is currently working on creating it's first Equity, Diversity and Inclusion (EDI) Strategic Plan and we're looking for student input! This survey is anonymous and you are welcome to share as much or as little information as you would like.
Any additional questions, concerns or comments can be sent to the SSMU's Equity and Policy Specialist at scuthbertson@ssmu.ca.
Survey